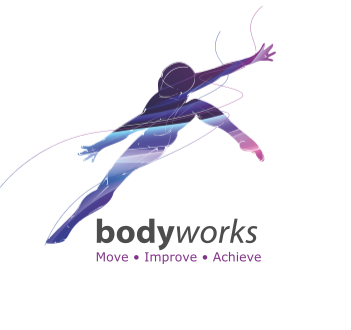 ---
Welcome to Bodyworks, the physiotherapy and sports injury clinic located in central Winchester. Our Physiotherapists specialise in the assessment, treatment and rehabilitation of musculoskeletal injuries and movement dysfunctions, as well as general physiotherapy.
Bodyworks is a Physiotherapy and Sports Injury Clinic based in Winchester. Formerly Physical Health Dynamics, Bodyworks Physiotherapist Winchester was established in 2006 by Dr Alison Claire Ryall, known to most as just 'Claire' – a well-known physio in the Winchester area and beyond. Our clients span all age and fitness levels, from elite athletes to senior citizens. We offer specialised physiotherapy treatments for the 'active retired', office workers with neck and back pain and all individuals who want to manage their chronic pain, or are preparing for, or recovering from surgery. Despite such diversity, all our patients have a common goal – to move with ease. Physiotherapy, along with other specialised treatments we can offer (see below) can make a big difference. Click here to use the contact form or call us to find out more. Appointments are available Monday to Saturday.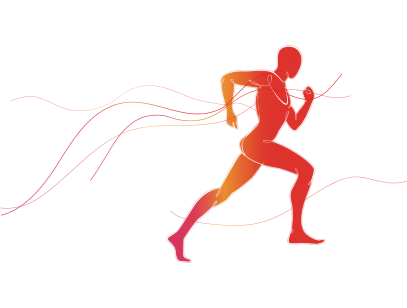 You must take the first step. The first steps will take some effort, maybe pain. But after that, everything that has to be done is real-life movement. Ben Stein
Nothing is more revealing than movement. Martha Graham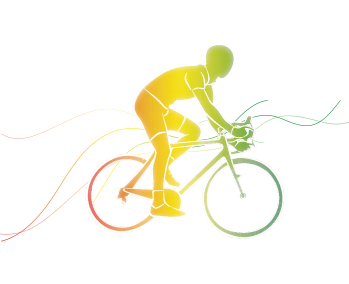 The mysteries of the soul are revealed in movements of the body. Michelangelo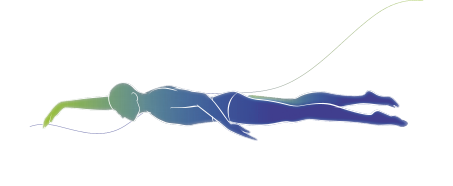 The body says what words cannot. Martha Graham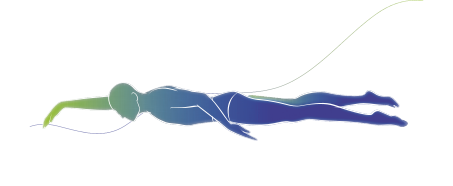 To me, if life boils down to one thing, it's movement. To live is to keep moving. Jerry Seinfeld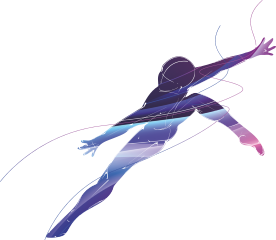 Movement never lies. Martha Graham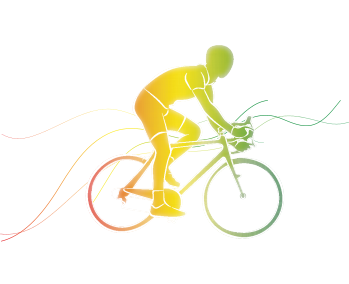 Movement is a medicine for creating change in a person's physical, emotional and mental states. Carol Welch
Physiotherapy Objectives – Move • Improve • Achieve
Move
"Your whole body is part of a symphony of coordinated movement. In a sense, your posture is reinvented at every instant. In every moment, the ideal combination of limbs, joints, gravity, moving parts, connective tissue, and muscle must be found and directed by your brain and nervous system." Eric Franklin To move easily is such a wonderful thing that most of us take for granted until injury, disease or Anno Domini gets the better of us.
Most problems that I see in the clinic are fundamentally related to changes in movement patterns. The body adapts to the different demands and stresses that we place on it until we push it just a bit too far and then it hurts, or it doesn't work properly or it breaks. By looking at the way you move it is possible to gain a picture of where restrictions may arise from, whether you use adaptive movements or find it difficult to move one bit without using a whole lot of unnecessary muscles. When did you last look at yourself moving in the mirror?
Feeling how a joint moves is also important. For the therapist it gives information on the integrity of the joint, how smoothly it moves and what stops it from going further. Using massage and palpatory skills, it is possible to appreciate muscle tension and knots which may influence movement. But it is also essential to draw teach individual's attention to what movement feels like in a particular area of the body and how it relates to the rest of the body. Few people even know what it feels like to have their weight evenly distributed on both feet.
Improve
Prevention of injury has to be the ideal. Generally I see people after a problem has made itself apparent. But given the opportunity, by correcting, improving and refining movement patterns, it is possible to make them more efficient, less physically demanding and ward off potential breakdowns in function. Following an acute injury, for example an ankle sprain or a muscle tear, the body needs time to heal. There are certain physiotherapeutic techniques that can support the healing process including acupuncture, electrotherapy and strapping/taping, but it generally takes 4-8 weeks of patience to allow the tissue to repair.
Manual therapy is used to mobilise or manipulate joints that have become stiff and soft tissue techniques – including massage, are employed to release tight tissues, encourage blood flow and induce relaxation. Hands-on treatment is an integral part of my treatment. Improvement doesn't often come without practice.
A treatment session lasts between half an hour and an hour. During that time, I do my best to ease and improve movement and to show you how you can help yourself. You are responsible for your body the rest of the time. Repeating certain movements to refine, stretch or strengthen your body and being aware of your posture is all part of the package.
Achieve
It is my aim to guide you and to help you to enjoy the potential of your body. The achievements are due to the hard work and determination of the individual. This year the spectrum of client's achievements have ranged from walking unaided again after an accident to swimming the English Channel.
Physiotherapy, Sports Injury & More – Treatments at Bodyworks
At the clinic, a whole range of conditions can be treated, including:
Musculoskeletal disorders (back pain, neck pain, joint problems)
Spinal conditions
Acute and chronic sports injuries
Biomechanical disorders
Paediatric musculoskeletal disorders
Orthopaedic rehabilitation including post surgery
However, these conditions cannot be treated in the practice:
Neurological diseases
Respiratory diseases
Paediatric neurological developmental disorders
There are many treatments available at Bodyworks and these include:

Acupuncture
Acupuncture is a form of treatment that dates back thousands of years. Research has demonstrated benefits for many common problems such as arthritis, rheumatism and other joint pains, headaches and migraines. Currently it involves the use of single use, pre-sterilised, disposable needles pierce the skin at the acupuncture points. The physiotherapist will determine the locations of the acupuncture points, based upon the assessment of the cause of the presenting problem.

Manipulation
High velocity small movements applied to release stiff joints. A click is often felt as a result.

Electrotherapy
Electrotherapy is a part of a physiotherapist's therapeutic practice that can be used to aid tissue healing. Among the main electro-therapeutic agents that can be used are ultrasound, laser, interferential, TENS and pulsed shortwave.

ESWT - Extracorporeal Shockwave Therapy
ESWT is a procedure where shockwaves are passed through the skin to the injured part, using special equipment. The shockwaves are mechanical – audible, low-energy sound waves, which work by increasing blood flow to the injured area, thus speeding up the body's healing process. Click here to find out more.

Exercise Programmes
Exercises are prescribed for injuries, from repetitive strain through sports injuries to post surgery and fractures. Rehabilitation programmes use various techniques including resistance training, cardiovascular training, sports specific training, plyometrics, balance work, swiss ball, pilates and yoga.

Joint Mobilization
A gentler technique than manipulation involving small movements of a joint to increase movement and to reduce pain.

Soft Tissue Techniques
Soft tissue includes muscle, tendon, ligament and nerve. These methods include friction massage, acupressure, trigger point release and localised stretching techniques.

Sports & Remedial Massage
Remedial physiotherapy massage is used to relieve tension, improve blood flow and ease pain. Sports massage tends to be deeper and can cause slight discomfort. It can be used to break down scar tissue, increase extensibility of muscles to prevent injury.
Your Appointment
Appointments are available Monday to Saturday. To make an appointment call us on 01962 870568 or use the contact form.  Payment for treatment is by cash, cheque or bank transfer only. We are recognised providers for the major health insurance companies but individual policies vary, so we advise that you check the details before undertaking treatment.
[[[["field9","equal_to","100"]],[["show_fields","field7"]],"and"]]