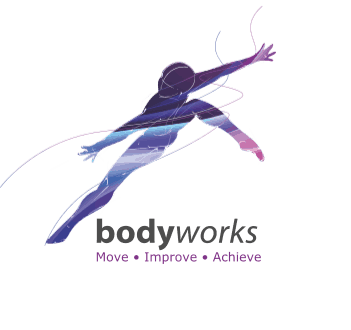 As I somersaulted through the air from the impact of the car, I honestly thought my career as a sponsored amateur ultra-distance cyclist was over. It was just at the end of a long training ride and only two weeks prior to the start of attempting to break the record for cycling from Land's End to John O'Groats on a tandem. Whilst nothing was broken, my back was wrecked and my shoulder was really sore and then there were all the grazes from sliding along the tarmac. I was in a bad way. How on earth was I going to cycle 832 miles non-stop when I could no longer tie my shoe-laces? I put a call into Claire.
Claire's positive determination helped me succeed both physically and mentally. In addition to being technically excellent, she took the time to really understand what I was seeking to achieve and then, having liaised with my cycling coach set about making it possible for me to keep on training. Some really smart thinking led to me being able to work out how to move in a way that allowed me to train unbelievably hard whilst promoting healing of the injuries. Claire is, as you would expect from someone this talented, very busy, but she moved heaven and earth to squeeze me in day after day to help me get to the start line. She succeeded.
Over the years when exercising I've cashed many cheques my body has been unable to cash. Claire time and time again has taken the time to really understand both the injury and what I wanted to achieve physically and helped me recover and improve my performance. As far as I am concerned, Claire has become an inextricable part of the high performance team that helps me take on quite frankly ridiculous and demanding physical challenges. So whether it's getting physically capable of walking to the shops or riding your bike forever and a day, if you're reading this, you've found your solution.
Dom Irvine
From couch potato to ultra-runner, my mid-life crisis has been strewn with niggles and ailments  all of which have been quickly cured by Claire: her physiotherapy, and suggestions and guidance have always produced extraordinarily rapid and positive results.
I've sent numerous friends and colleagues to Claire and every one of them has been fulsome in her praise.
Nick Salwey
I have had severe rheumatoid arthritis (RA) for over twenty years and seen many physiotherapists during this time for my condition. Claire is exceptional. She has to be one of the most intuitive and knowledgeable of them all.  When I'm in pain or have a particular problem with one joint immediately she grasps the root of the problem and with a mixture of ultra sound and massage, I always come away feeling an entirely different person. I feel wholly confident in her hands, trusting she understands exactly how to tackle each flare or problem.  Alongside that, she's charming and friendly and always a joy to see. I look forward so much to each session and only wish I'd known about her when I was first diagnosed! I would not hesitate to recommend her to anyone. She is simply the best.
Alice Peterson
In recent years we have required physiotherapy on a number of occasions, and we have been hugely appreciative of Claire's services. She is a caring professional and her calm diligent approach is underpinned by expert knowledge. Whether helping with regaining mobility after a fracture, or an arthroscopy, or helping to correct problems caused by decades of poor posture, Claire has devised a programme perfectly suited to our individual needs. Her skills, knowledge and experience are second to none.
Steve and Gaynor Waring
No-one wants arthritis and very few want to draw attention to it. I developed arthritis in my 20's and had a tendency to break the NHS plastic splints quite often. Getting my silver ring splints changed everything. For the first time people didn't ask, 'What is wrong with your hands?' They said, 'Oh I love your rings, aren't they unusual'. The other bonus is as they are more rigid they have performed better at keeping my joints in place and helping to prevent further damage.